Not many people are aware that Empower™ can be applied to exisitng websites.
You simply choose which pages you need to update on a regular basis. You then provide us with an FTP address and password for your site. We add the tags so that the code can be amended. You then pay an agreed monthly fee and no major changes or content management system is needed for your site.
For More information please send e-mail here.
That is custom design, content writing and photography all can be done for you. If what you are looking for is not here or you need a specially designed website then why not try our custom design service. We can also provide content and photos for a small extra charge.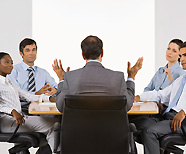 Unlike conventional web design services there are no upfront fees. We simply charge a monthly fee for the service.
To find out what you need from your Web site we would ask you to complete a simple online questionnaire which would be followed up with one or two meetings to define your requirements. You would then sign your requirements off online.
Retailers and trades people
Below is a sample of web sites that could be used by small busimesses, traders and retailers.
Need E-Commerce
Then simply choose one of our shopping cart systems. We will install it for you on your web site and get you over any technical hurdles in building your cart. All for an extra £4.00 per month.